Greeting from the President
We will always advocate for a younger, more beautiful, and healthier life forever.
With the theme of "a younger, more beautiful and healthier life forever", First Co., LTD. is fully promoting the research and development, manufacturing and sales in the fields of health, beauty, and aging management.
What I got after years of struggle in the hair industry was hydrogen. In this hydrogen business, which is widely regarded as a revolutionary health method, We are focusing on researching the health effects hydrogen has, developing related products and collecting evidence that can be a scientific basis. We sincerely hope to make the greatest contribution to promoting the health of everyone and the business development of health and beauty related business operators by providing the products that the world needs.
CEO Koji Yano
Corporate philosophy
With the theme of "a younger, more beautiful and healthier life forever",we aim to contribute to the realization of youth, beauty and health for as many people as possible through the development and provision of genuine health, beauty, and aging management related products superior to any other.
The origin of our company name
Our company name of First Co., Ltd. was named with the following meanings.
First: No.1
We believe that it is our mission to send our world-leading, excellent products to the world through the research and development in the field of health, beauty and aging management, integrating the internal and external wisdom of the company. Moreover, the atomic number of Hydrogen contained in our representative hydrogen products is "1". Hydrogen, as a fundamental element, is positioned "no.1" in the periodic table of elements, which is one of the origins of our company name.
First: Highest class
We firmly believe that our products are the highest class, leading products shining around the world.
First: Priority
As we say, "customer first," customers are always our top priority, and all of our employees are committed to making customers' happiness our own.
Company Summary
Company name
First Co.,Ltd.
Address
〒141-0001 Kitashinagawa 5-7-14, Shinagawa-ku, Tokyo, Japan
Capital
JPY 10,000,000
Establishment date
September 21, 2005
Representative
CEO Koji Yano
Phone
03-5475-8967
Fax
03-3473-2352
Mail
info@suiso1st.co.jp
URL
https://first-suiso.com/
Main business
1. Development and manufacuturing business of food raw materials
2. Seminar business on health, beauty, anti-aging, etc.
3. Hair regeneration research, anti-gray hair research, hair regenerative medical research
History
September 2005 Atatameya Co.,Ltd. was established
September 2005 Atatameya Co.,Ltd. was established
December 2013 Company name changed to First Co., Ltd.
Academic Consultant
Dr. Shohei Futaki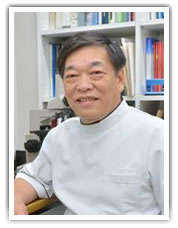 Doctor of Medicine, Dermatologist
Director of Futaki Dermatology Clinic
Born in 1946
Graduated from Graduate School of Medicine (Department of Dermatology) Tokyo Jikei University in 1977
Opened Futaki Dermatology Clinic in Kurume City in Tokyo in 1979
Member of Japanese Dermatological Association (certified as a dermatologist)
Member of The Japan Society for Oriental Medicine (certified as a specialist), Member of the Japanese Urological Association etc.
Professor Kenji Tazawa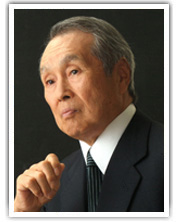 Professor Emeritus, Toyama Medical and Pharmaceutical University
JOC training staff member
Chairman of Japan Ayurveda Society
Sports Doctor in Toyama Prefecture
Chairman of Scientific Training Promotion Committee
Chairman of Japan Hydrogen Water Promotion Association